By Suvi Chisholm:
You may have noticed a small change in your Facebook news feed over the last few weeks. Photos are a bit bigger and images in shared links are too.
And now when a friend "likes" a Page you see the Page's profile pic AND part of their cover photo. Yes, just part of the cover photo. So which part are you looking at? And how does this affect your Page's advertising requirements?
First, let's take a look at what a fan's friend sees in their News Feed: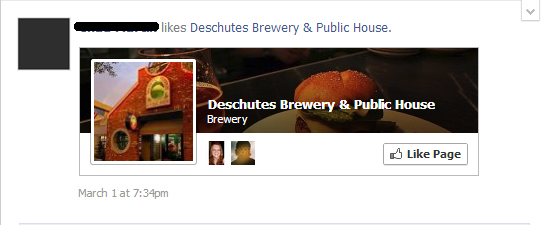 Next, let's look at the Page's Timeline: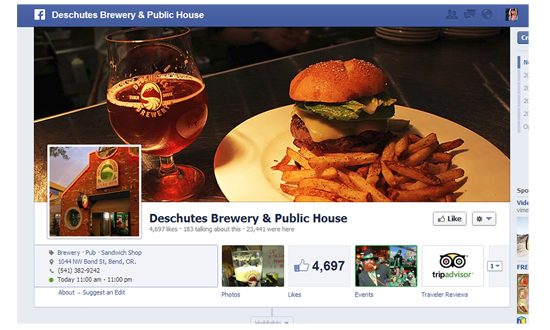 As you can see, just some of the cover photo is shown in the news feed. And the profile picture has also moved up overlapping more of the cover photo.
How it breaks down: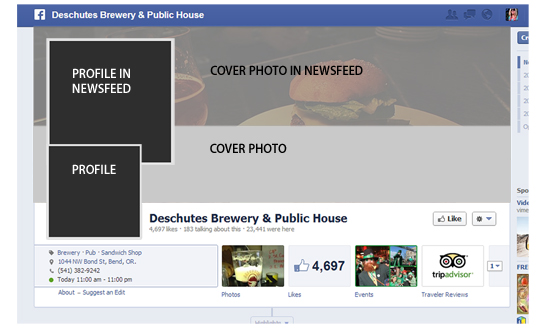 Two things to remember:
More than ever it's important to make your cover photo compelling when it's displayed in the news feed. Watch that your cover photo doesn't have crucial imagery or taglines in the bottom half and isn't covered up by the new alignment of the profile picture.

Wondering what happens when you make a Sponsored Story promoting a Page Like ad? Thought your cover photo was safe from the 20% text overlay rule? Think again. We asked Facebook and they told us that with the new look in the news feed, the cover photo will need to abide by the Text Overlay policy. That rule applies to the entire image, not just the top half.
Go on, check your cover photo. How's it looking now?
Posted by Suvi Chisholm on April 8, 2013 in advertising, facebook | See full archives