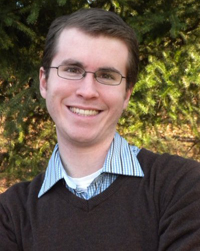 Here's a hearty welcome to the newest member of Mandate Media's team, Ben DuPree. He'll be working here as a political strategist and communications consultant - using online strategies to help our clients change the world.
Ben DuPree is a veteran of Oregon progressive and Democratic politics. His background is in campaign communications, political public relations, and online advocacy.
Ben has worked with many successful candidates, individuals, and organizations, including U.S. Senators Ron Wyden and Jeff Merkley, Oregon Labor Commissioner Brad Avakian, Oregon State Representative Brian Clem, Portland Mayor Sam Adams, Oregon's State Senate Democrats, and the Oregon League of Conservation Voters.
In his spare time Ben enjoys Portland's many farmers' markets, riding his road bike, working in his garden, and everything else Oregon has to offer. He and his wife Mele Sax-Barnett live in Northeast Portland.
Posted on December 7, 2011 | See full archives